1963 Chevrolet Corvair Convertible - V8 Conversion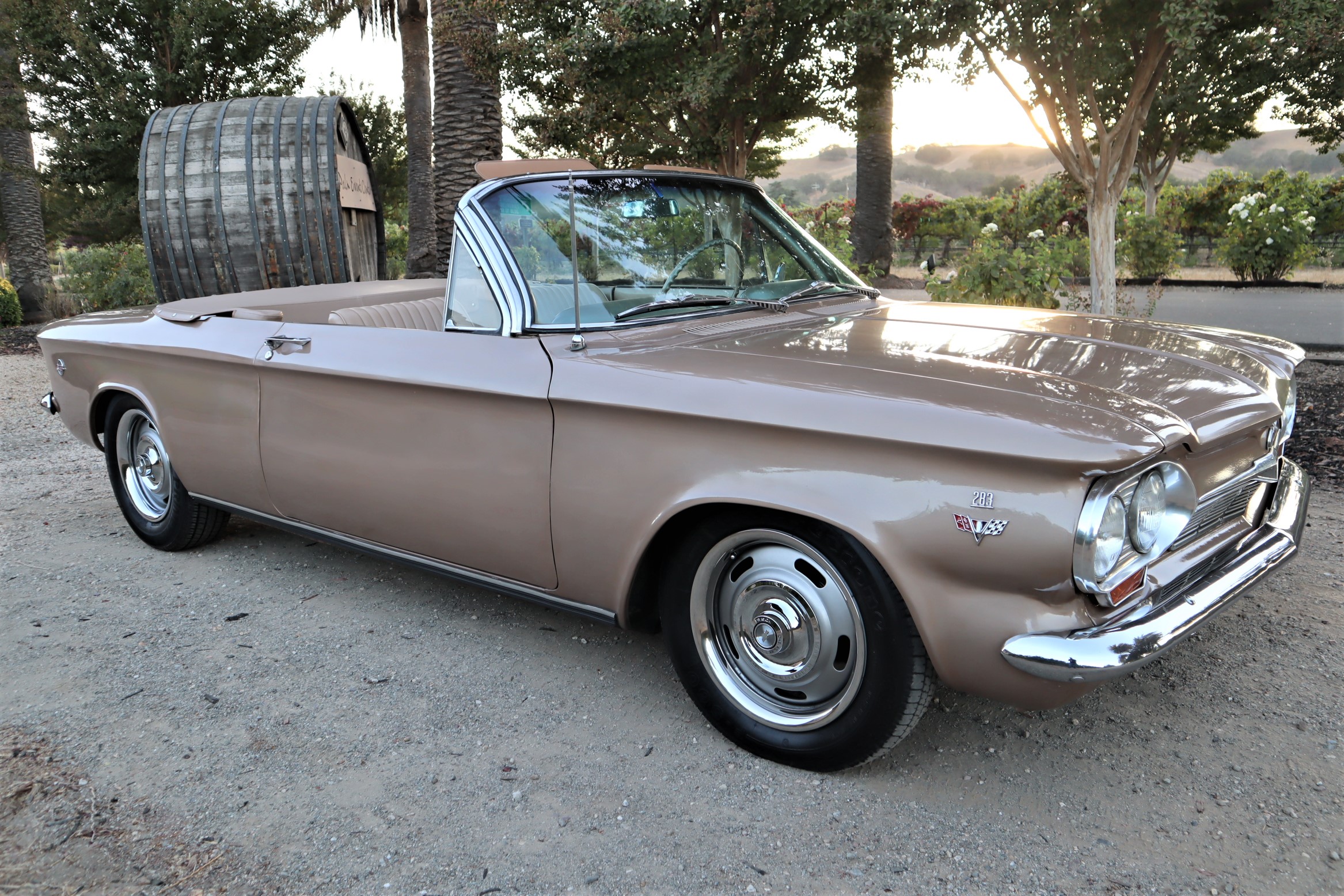 Specifications:
VIN: 30967W284713
Exterior Color: Saddle Tan
Interior Color: Tan
Engine: 283c.i. V8 Chevrolet
Transmission: 4-Speed
Status: Available
Stock: 09-10586
Mileage: 1,209
Features: 283c.. Reported 350hp, Mustang II front End with Disc Brakes, Freshly Built <1,300 Miles
Share with a friend:

Just received…highly unique Corvair Hot Rod.  Details and extensive photos to follow soon.
Classic Cars Ltd.
https://mail.google.com/mail/u/1/#inbox/FMfcgxwKjKngLrjHcNMmzPNMNWQDFJnH?projector=1